Everyone likes a super hero with special powers, don't they? That's why our Product of the Month for November is the Valla 90E pick and carry crane.
The Valla 90E is no lightweight. However, when you consider that it can lift a maximum of 9 tonnes, yet is just 1.73 metres wide, it is compact to the point of being petite compared with the capability it delivers.
Which is why we immediately thought of its namesake – Joe 90. Remember those Gerry Anderson puppet shows from the 1960s? Saturday mornings would not be the same without Thunderbirds, Captain Scarlet, Sting Ray – and Joe 90.

Goodie-goodie of crane lifting
Most people, young and old, have their favourites. Joe 90 was the nine-year-old 'Most Special Agent' whose scientist dad gave him the power to memorise all known expert knowledge.
Which, over 30 episodes, made him indispensable around the world in all sorts of difficult situations, doing good and always managing to beat the baddy.
Well, the Valla 90E is that little goodie-goodie from the lifting world. It shows just as much ability to complete lifts with apparent ease, in the most challenging of circumstances.
It is worth itemising some of the powers that make this one of the most popular mid-range pick and carry cranes in our mini crane hire fleet.
As an electric-powered pick and carry crane, it can be operated in clean internal environments and where low noise working is needed.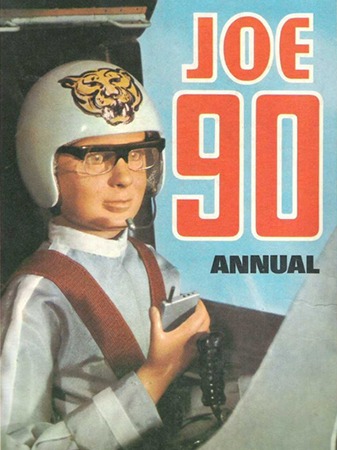 Non-polluting and low noise lifting
With no polluting emissions and a low carbon footprint, the Valla 90E pick and carry crane is most definitely on the side of good when it comes to sustainable lifting.
The mini crane is just as capable of working outdoors and its powerful battery pack ensures long periods of continuous lifting between charges.
Like super heroes, the mini crane is also designed to take full account of the safety of the operator, others involved in the lift and the load itself.
The Valla 90E is fitted with a sophisticated COBO 3B6 load monitoring system and has both visual and audible load safety indicators.
It has a maximum tip height of 8 metres at which point the crane can lift 2.8 tonnes, and a maximum radius of 5.5 metres, with the power, at that distance, to lift 1.9 tonnes.
Case study – food factory lift
A recent lifting project demonstrates the Valla 90E mini crane's excellent range of attributes very well.
A client needed to dismantle a plant room inside a food factory, so using a diesel pick and carry crane, which would generate fumes, was out of the question.
The confined space meant there was no room for a spider crane to be set up and operated. With the 90E's articulating rear axle, it could be moved smoothly into position for the lift.
It was, in fact, a job made for a Valla pick and carry crane, and with the size and weight of the machinery needing to be lifted and removed from the location, the 90E was the ideal machine.
Many crane lifting applications
The compact crane is just as useful for a range of other lifting tasks, including facilities management, curtain wall and glazing installation, steel erection, artwork installation and manufacturing processes, which require machinery to be adapted for different production processes.
Joe 90 impressed all those around him with knowledge and wisdom way above his age. So, you can be sure that, if he needed to save the day by carrying out a lift in a confined space (it could happen), he would have selected a Valla pick and carry crane.
For more information about Valla 90E pick and carry crane hire from Hird, or other options such as spider crane hire and counterbalance crane hire, call us today.

Hird also delivers crane operator training, has a contract lifting service, and supplies a range of lifting accessories, including slings, hoists, glass vacuum cups, and glass lifting straps.
Email: [email protected]