Hird is helping make one of the largest and most exciting developments become reality by supplying a super-heavy Brutus vacuum lifter and mini spider crane to Nova Victoria.
The excellent vacuum lifter and mini crane hire combination was the perfect solution to install the 1.5 tonne glass panels for the construction project under way outside Victoria Station in London's West End.
In fact, it was pretty much the only glass lifting option that made technical sense for lifting the ground floor glass wall panels into position, says Hird Director John Wilding.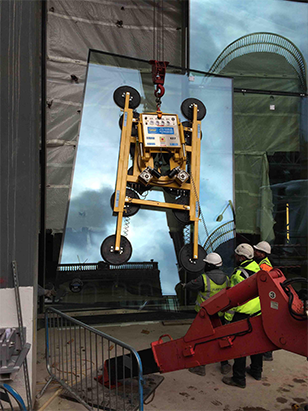 The Hydrauloca 3500, the UK's largest capacity vacuum lifer, known as the Brutus, was combined with a UNIC 706 spider crane from Hird's extensive mini crane hire fleet.
John Wilding said: "The Hydraulica 3500 was an ideal vacuum lifter for the job because it is quad-circuit, which means it has four independent vacuum circuits, making it ultra-safe."Despite its truly industry-leading lifting power it is also highly compact, so could be operated effectively in the confined construction areas within the Nova Victoria site.
"It also has fully-automatate remote control which makes lift set-up and control faster, and more assured with minimal manual handling, which is essential when installing such large panels of glass."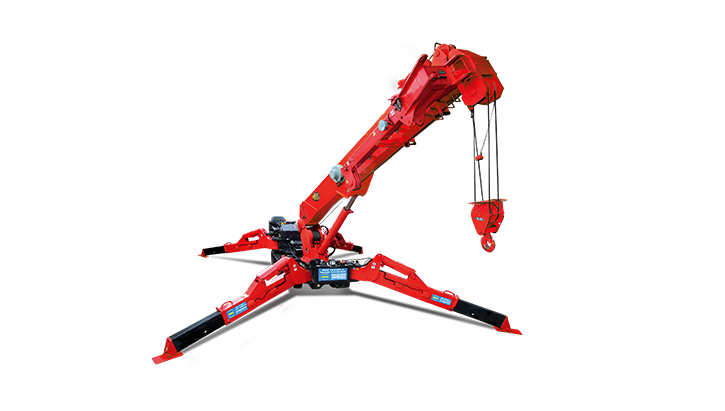 The UNIC 706 spider crane,  has a safe lifting weight of six tonnes at three metres and a boom length of 19.2m with an extendable fly jib and searcher hook as standard.
Combined with full remote control, this supports glass installation in confined space, where up and over reach is needed, or headroom is limited.
Nova Victoria is a key element of a £2.2 billion scheme to transform Victoria.
It is a mixed-use 897,000 square feet scheme with five buildings that, together, combined offices, high quality apartments and restaurants and shops, all within a new pedestrian public space.
John Wilding said: "Nova Victoria is just one of the many prestige development projects our glass lifting equipment, mini cranes and powered access equipment are being used on across London.
"Our ability to select precisely the right equipment from our glass lifter hire fleet, from the largest vacuum lifters to the most sophisticated glazing robots, makes us a one stop shop for our curtain wall construction clients."
For more information on glass lifter, mini crane and powered access hire across the UK, call Hird's friendly expert team today.
Email: [email protected]