The Hird Training Focus for June is A66 compact crane training. Because compact cranes are the velociraptors of the lifting world.
During the Covid-19 lockdown, we have had the opportunity to enjoy watching all the Jurassic Park blockbusters again…and again.
And there is no doubt whatsoever that the powerful, ferociously efficient and agile velociraptors are the stars of the show.
Just like compact cranes.
Small, but powerful. Running rings around the big cranes in the industrial lifting jungle – and delivering a wide range of intelligent lifting solutions.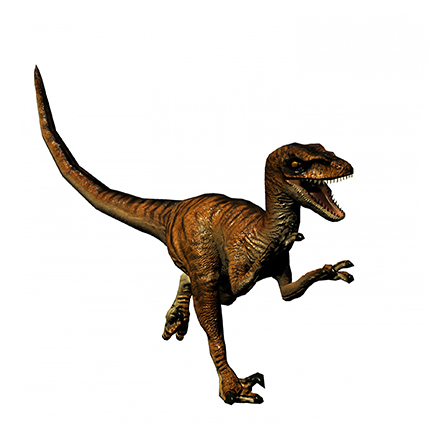 A66 training – two types of mini cranes
Just like any industrial equipment, however, if you do not want them to bite you in the backside, you need to know how to use the kit safely.
Which is where Hird's A66 compact crane training comes into its own. It is an entry-level CPCS course, requiring no previous crane operating experience.
Hird offers two different endorsements for course. Endorsement A – Static Stabilisers, the A66 compact crane course most commonly associated with spider cranes.
Also, Endorsement B – Mobile Industrial, for operating pick and carry cranes.
While no previous experience is needed, candidates must have good hand-eye coordination.
A66 compact crane training – course content
The course covered a wide variety of topics to give candidate a thorough overview of compact cranes and the issues relating to their safe and productive use.
Topics include:
Legislation and codes of practice
Introduction to lifting operations
Lifting roles and responsibilities
Components and terminology
Maintenance, inspection, and pre-use checks
Proximity hazards
Ground conditions
Identifying weights and centre of gravity of loads
Positioning and preparation of the crane for work
Safe-load indicators and setup for lifting duties
Safe operation of the crane with and without loads
Methods of communication and signals
Use of lifting accessories
Environmental conditions
Shut down and securing procedures
Loading and unloading for machine transportation
Why choose Hird compact crane training
Companies that use cranes have a legal duty to train employees so they can use lifting equipment in a way that is safe for them and for others.
Other important reasons for selecting A66 training include:
High quality formal mini crane training enhances safety and productivity, minimising the risk of accidents and the costs associated with them.
The CPCS training scheme used by Hird is recognised by large industry bodies such as the UK Contractors Group and the Major Home Builders Group.
Basic compact crane training delivered by Hird can be a route to higher skills development through the NVQ process, supporting career development.
Employers can create a more skilled, motivated and productive workforce – rewarding loyalty and embedding succession planning.
Good training is an excellent marketing tool. It opens up new business opportunities, especially working for firms and projects with set entry standards.
Compact crane training – best equipment
Hird is one of the UK's leading crane hire and contract lifting specialists. As such, its training department has access to the best and most modern mini cranes in the UK.
For the A66 Endorsement A Compact Crane course, that includes Maeda mini spider cranes, the most popular mini crane in the world.
For the A66 Endorsement B Compact Crane course, Hird uses Valla pick and carry cranes – trusted for industrial lifting across many sectors, including construction, energy generation, manufacturing and transport.
Training is carried out by highly experienced instructors with many years' experience in the lifting industry.
A66 Training from Hird – what do you get?
Included in the cost of compact crane course is all theoretical and practical training, the CPCS technical test and the provision for those who pass of the CPCS trained operator's card.
For more information about compact crane training – for spider cranes and pick and carry cranes – call Hird Training today. We have a huge range of other industrial training courses choose from.
Telephone: 01482 481965. Email: [email protected]