Certified skills and qualifications are becoming more important than ever, which is why Hird is ready to help with lifting and powered access IPAF training at its operational hub in Doncaster.
The purpose-designed accredited training centre, in Shaw Lane Industrial Estate is easy to reach from across South and West Yorkshire, as well as Lincolnshire, Nottinghamshire, and Derbyshire.
Powered access training courses available include IPAF 1A (Static Vertical) and 1B (Static Boom), IPAF 3A (Mobile Vertical) and 3B (Mobile Boom) – all with additional PAL+ options.
Hird Training delivers a wide range of CPCS compact crane (A66) courses at Doncaster, as well as lifting operations training, including Slinger/Signaller, Crane Supervisor, and Appointed Person.
Meanwhile, PASMA training courses in Doncaster, South Yorkshire, include Towers for Users, Low Level Access, Towers for Managers, and Work at Height (Essentials).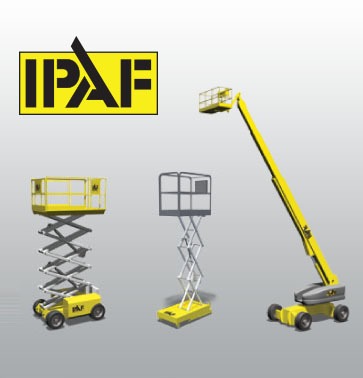 Quality training now essential for many
Hird Training Manager Richard Dainty says:"There is growing awareness that skills training for lifting and working at height is both valuable and essential for safe and productive use of equipment.
"As main contractors stipulate that sub-contractor operatives must have passed training courses, and their cards must be up to date, before they even get on site.
"We work with many large companies across sectors that include the nuclear industry, construction, heavy engineering and petrochemicals, and our aim is always to deliver quality training that delivers quality skills."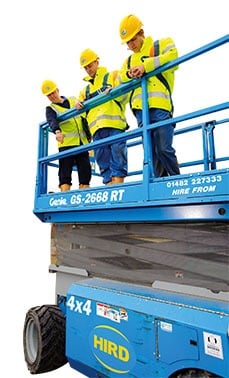 Flexible and easy to access skills training
Hird Training only uses the best qualified trainers and, when preparing a course, will always appoint those most familiar with the industries that delegates work in.
Making sure the courses are cost-effective, easy to access, and that all paperwork is managed quickly and efficiently – taking the pain out of gaining the right qualifications – are key objectives.

Richard Dainty said: "We work with trainees across the ability spectrum. Courses are designed to be right for each group of people attending, so the training is challenging, enjoyable and meaningful."
In some cases, companies may need to put an individual or team through a course quickly to meet imminent contract commitments, which Hird is very well capable of managing efficiently.

Training on worksites is also available
"We have a skills training centre at Doncaster and ones at Hull and in Redhill in Surrey, so we're well placed to support quality IPAF, PASMA, and CPCS training across the UK," said Richard Dainty.
"If the facilities are appropriate, we can also arrange for training to be carried out on site or at a client's workplace. In fact, there are only certain elements of CPCS testing that must be done at our hub in Doncaster."
Trainees will also benefit from being instructed while using the best and latest equipment from Hird's hire fleet, including Genie scissor lifts and booms, Maeda mini cranes, and Valla pick and carry cranes.

Richard Dainty added: "Companies can send a single trainee to one course or we can work more closely with clients, taking over their whole training matrix, to ensure their employees are always fully-certified for their roles."
For more information about lifting and powered access skills training with Hird in Doncaster, contact the training team on 01302 341659 or email Hird on [email protected].