In July 2014, we brought you a sneak preview of how Hird helped a Yorkshire couple realised their dream of restoring a brick Pannal Water tower into a five-storey home.
Their project was being filmed for Channel 4's Restoration Man – George Clarke's series helping to rescue neglected architectural treasures across Britain.
Carol and Majid's story was aired on Thursday 29 January 2015.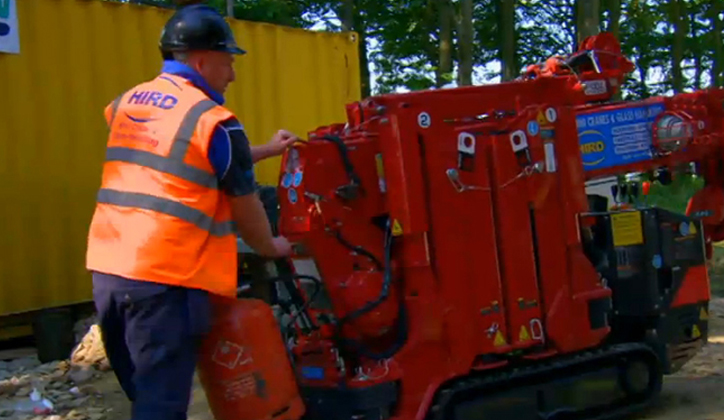 The Mini Crane (UNIC 295 URW) tracks easily traverse the uneven ground allowing the operator to position themselves for the lift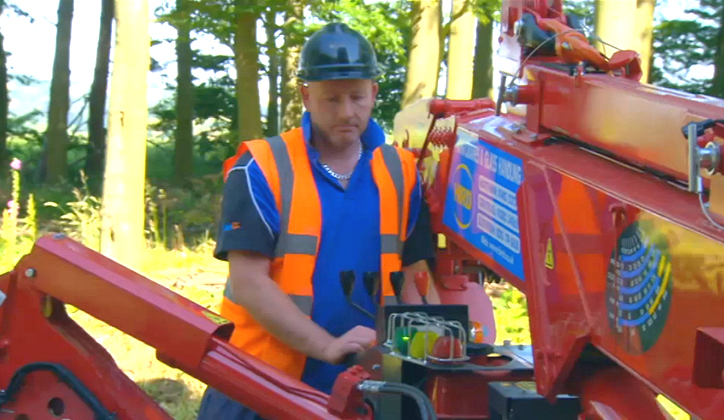 Hird Operator helped to secure a safe and precise lift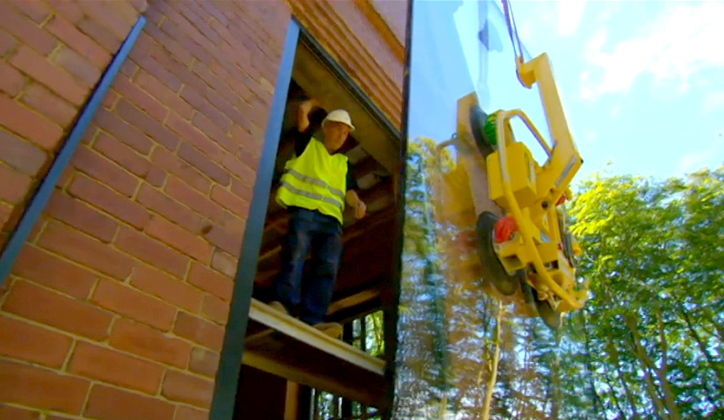 The lift involved Hird's MRT4 Vacuum Lifter – capable of lifting 320kg
Close control enabled the window to carefully edged into position within the water tower frame
It's great to see the programme on air, and everyone in the Hird team wishes Carol and Majid many years of happiness in their unique home.