Becoming an 'appointed person' is a significant milestone in the career of a crane lifting professional. That is why Hird's CPCS Appointed Person training courses attract delegates from across the UK.
Being an appointed person is a hugely responsible position. The appointed person is responsible for the execution and safety of a lifting operation.
As such, an appointed person can be responsible for the safety of many people involved in a lift or who may be nearby. The lifting plan they devise will also make sure the lift is carried out efficiently and effectively.
It is no wonder, then, that Hird's CPCS Red Card Appointed Person (A61) course is usually attended by people who already have significant experience of carrying out lifts.
Appointed person training – experience counts
Hird Training Manager Richard Dainty explains: "We recommend that our A61 Appointed Person course is suitable for managers and supervisors who already have significant responsibility for lifting operations.
"In addition, they are likely to have enough experience of cranes to meet requirements specified in British Standard (BS) 7121 Code of Practice for Safe Use of Cranes. As such they are most likely to hold a crane supervisor's qualification and to have worked for several years as a slinger, rigger and crane operator.
"This experience will give them the skills, knowledge and grounding needed to pass the Appointed Person course, which is technically challenging and tests a delegates theoretical understanding and practical skills."
Appointed person – defined by regulation
Lifting Operations and Lifting Equipment Regulations 1998 (LOLER) state that an employer must ensure that each lifting operation is planned by a 'competent person'. BS 7121 states that this competed person is referred to as the appointed person.
The appointed person does often not have to be on site during the lift. However, they must have approved the lifting plan and is very likely to have visited the lifting site and personally prepared the risk assessments and method statement (RAMS) for a lift.
An appointed person must have a good working knowledge of lifting operations and cranes. Given the nature of crane lifting, with the myriad of differing technical factors and conditions, this can only truly be gained by experience.
However, passing Hird's CPCS Red Card Appointed Person course is a key step in developing a successful crane lifting career – and it is a recognised and respected qualification in the lifting industry. Many lifting customers will require an appointed person to hold such a qualification.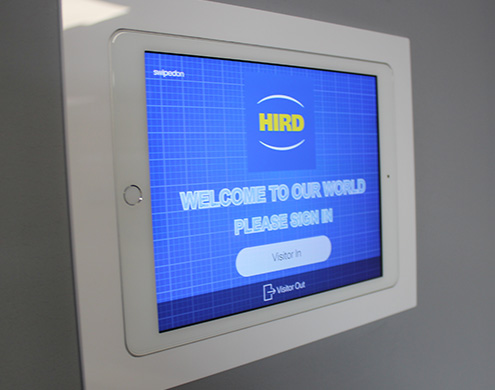 Appointed person training with Hird
The intensive five-day course combines class-based theoretical and practical learning. The first four days are taken up with all elements of the A61 syllabus. On day five, delegates undertake theory and practical assessments.
Key learning points include legislation controlling crane operations, the BS 7121 and LOLER regulations, crane specifications, drawing workshops, understanding of crane stability accessories, repairing RAMS and lift planning.
Delegates must then pass a CPCS theory test and a practical test, which make up a full CPCS technical test. To achieve the CPCS 'Red Card for Appointed Persons', delegates much achieve both aspects.
Included in the training costs are all elements of training and CPCS assessment, the provision of a CPCS trained operator's card (for delegates who pass the course), a delegation notification fee paid to CPCS, and all administration costs.
The appointed person training course is delivered by experienced and qualified trainers at Hird's newly built training centre in Hull, East Yorkshire, which has ultra-modern training rooms and delegate facilities.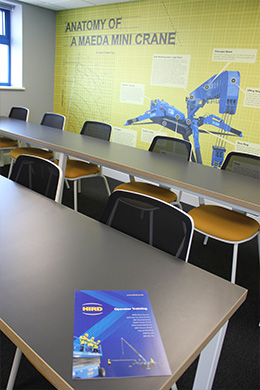 What makes a good appointed person?
Passing the CPCS Appointed Person training is a significant achievement.
The course is intensive and good test of a delegate's knowledge and practical skills. However, with crane lifting, a qualification is never enough, says Richard Dainty.
He adds: "Because of the responsibility an appointed person has, and the potential complexity of lifting operations, you can never stop learning. An appointed person must be analytical, inquisitive, a good communicator and humble enough to ask others for advice."
Want to train to be an appointed person? Ask Hird for more information. CPCS Red Card Appointed Person (A61) is just one of a wide range of lifting training courses available from Hird.
For more information or to book a course, call the Hird training team today: 01482 227888.