It's great to have the most modern, capable and best-maintained access platforms. But you still have to know how to use them safely and effectively.
Which is why our Product of the Month for October is our IPAF powered access training courses.
By courses, we don't just mean what's contained in the syllabus, but how the training is delivered, and the quality of the environment it's delivered in.
International Powered Access Federation (IPAF) accredited training courses are the industry standard for operating mobile elevating working platforms (MEWPs).
Hird has been delivering IPAF powered access training courses for many years, to support its MEWP hire customers and deliver a service to MEWP operators across the UK.
IPAF powered access training categories
IPAF training courses are split into categories based on the different types of MEWP – in broad terms, vertical masts, scissor lifts and boom lifts, or cherry pickers.
IPAF powered access training – topics covered
IPAF training courses, whether it's training to use cherry pickers or for scissor lifts, cover topics that are critical for operating MEWPs safely.
These include awareness of health and safety regulation, accident prevention and risk control. Hird's IPAF-approved trainers also cover safe operation of MEWPs, pre-use checks and function tests setting up platforms for work and selection and use of fall arrest equipment.
Each IPAF course is tailored for the specific audience.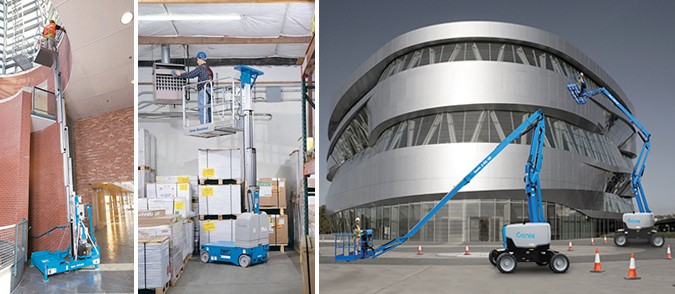 For example, for Managing MEWPs, topics also focus on regulations related to MEWP usage, delivery and on-site familiarisation processes and implications of a MEWP hire contract.
Quality IPAF training
IPAF powered access training is standardised internationally. What makes the real difference in terms of quality MEWP training is the standard of instruction and the environment in which training is carried out.
At Hird, we take this aspect of IPAF training very seriously. All our IPAF trainers are highly experienced and experts in their field, based on many years of practice in the powered access industry.
They have a proven track record of teaching skills to a high standard, so delegates do not just pass our IPAF courses, but do so with added value knowledge that will stand them in good stead as MEWP operators.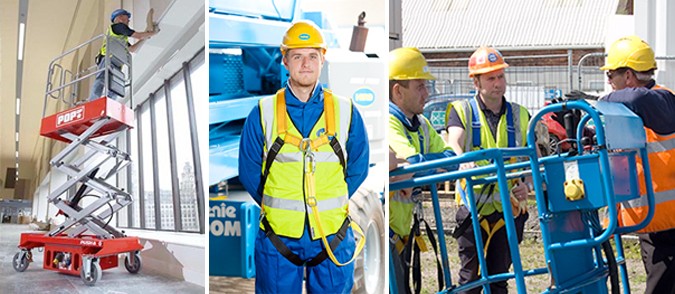 We can also create bespoke training for a client's particular operational needs, for example based on specialist work processes or specific working at height projects.
Best IPAF training facilities and equipment
Hird takes pride in also providing excellent training facilities at its three Approved IPAF training centres, in Redhill, Doncaster and Hull. This is typified by our new facilities at our Hull depot and HQ.
Bright, colourful, comfortable and modern training rooms, with the latest presentation technology, they provide an environmental that encourages focus and attention to learning.
The new training centre also has excellent rest facilities, with an area for relaxing, preparing food and snacks and keeping personal belongings safe and secure.
Large, dedicated practical training areas at all three sites allow delegates to practice and test their MEWP operational skills safely and to their full extent, so they achieve their full potential during each course.
Hird uses the most modern scissor lifts, boom lifts and vertical masts to deliver IPAF training, so delegates get to train on the best quality platforms with the latest operational and safety features.
Find out more about IPAF MEWP training
Do you need IPAF powered access training? Call Hird to find out what we can offer at our Approved IPAF training centres. The best tuition, using the best MEWPs, in environments that inspire success.
Email: [email protected]