As the saying goes, it takes one to know one.
Which may be why our customers just love our first Product of the Month for 2019 – the Genie Z45/25 aerial boom.
Our customers are busy people. They need to get a lot done in a short space of time, and they do not want to muck about with machines that complicate matters rather than simplifying them.
That is why our large fleet of Genie Z45/25 access platforms, or cherry pickers, is so popular. These machines are workhorses in the true sense of the word.
Dependable, tough and smart
If you want an everyday working at height job done well – the kind of job that comes up more regularly than most others – the Genie Z45/25 is often the working platform our customers want.
It is dependable, tough, productive and smart. Wow! Who would not want a workhorse like that on their team?
The Z45/25 aerial boom has been cleverly designed by Genie to sit in the working at height sweet spot, covering a wide variety of tasks many customers frequently need.
The mobile elevating working platform (MEWP) is in great demand for building maintenance, steel erection, cladding, roofing, and telecommunications mast installation.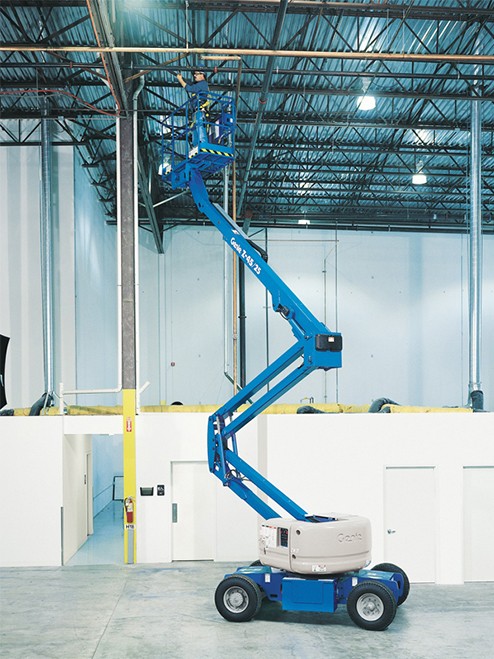 Excellent access boom performance
Hird customers can hire the bi-energy Genie Z45/25 or go diesel-powered with the Genie Z45/25 RT.
RT stands for 'Rough Terrain' because as well as featuring a low-noise, low emissions engine, which is good for sustainability, the Z45/25 RT can cope with the kind of tough conditions you would expect outdoors, especially on a construction site.
The aerial boom has a maximum basket height of 13.87m delivering a maximum working height of 15.87m. It also has an impressive outreach of 7.62m.
The MEWP's lifting capacity is 227kg, so it can carry an operative with plenty of tools and materials, getting jobs done quickly and productively.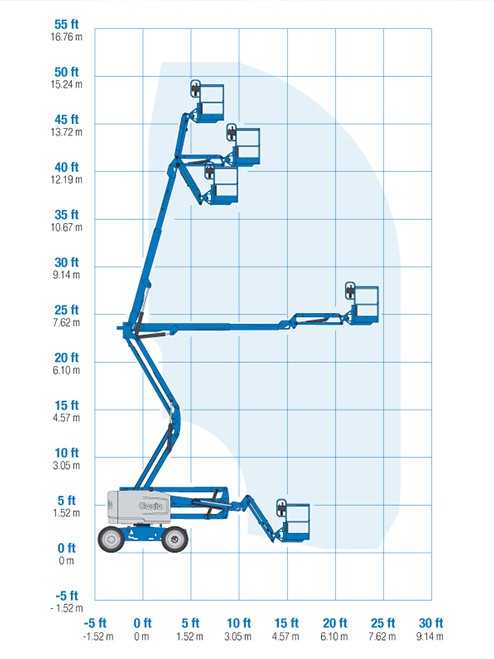 Precision control
As an articulating boom with a tight turning circle and zero tail swing, the Z45/25 is ideal for working in confined spaces, so it is always in demand for internal construction fit-outs and building maintenance.
Hydraulic rotation and proportional joystick control support precise basket positioning, and self-levelling delivers a stable platform across uneven ground.
As with all Genie aerial booms, safety is a top priority, with the operative and colleagues protected by audible and visual emergency sensors and alarms.
As you can see, with Hird's Genie Z45/25 bi-energy or diesel booms, there is nothing mundane about being a workhorse. The sophistication is designed to make these MEWPs easer to use and more productive.
To find out more about the Z45/25 or any other access boom, or cherry picker hire, call today. We can also provide IPAF access training at our training centres, or qualified powered access operators anywhere in the UK.
Email: [email protected]