We have compared a glass vacuum lifter with Brazilian footballer Neymar, so are at perfect liberty to match the extraordinary abilities of the Genie Z62/40 articulating boom lift against a children's cartoon character from the 1960s.
The Genie Z62/40 diesel-powered aerial platform is our first Product of the Month for 2018.
We can reveal the boom lift shares its impressive qualities with Lars, a hunky Swedish explorer who, along with his duck, Gertrude, was among the characters in Journey to the Centre of the Earth.
We're not saying Lars came in handy during the trek to the Earth's core because he had excellent gradeability, an articulating neck, and a basket on his head.
However, whenever the cartoon heroes faced what appeared an insurmountable subterranean challenge, Lars always turned out to have just the right talents to overcome it, by being the Swedish cliff diving champion, or the world record holder for molten rock swimming.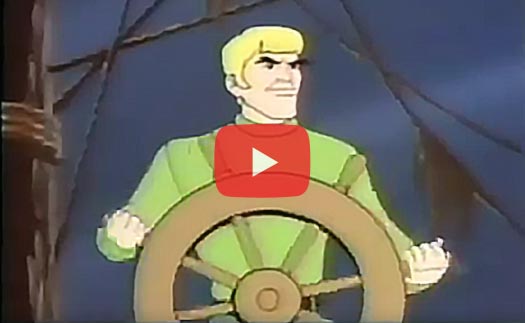 Exceptional boom lift performance
It is this same ability to deliver exceptional performance in the most challenging of environments that sets the Genie Z62/40 articulating aerial boom apart from the competition.
Genie has listened to customer feedback and created this new model to deliver even better reliability, productivity, and safety based on key product specifications that users value the most.
The Genie Z62/40 boom lift has a maximum working height of 20.87 metres, and a maximum outreach of 12.47 metres. It's cleverly-designed articulating boom deliverers zero tail swing, which is ideal for operating in confined spaces. A 1.52m jib has 135-degree rotation for accurate basket positioning.
The machine's fully-proportional control system gives operators precise and safe basket control. Meanwhile, Genie's FastMastTM system quickly gets workers from the ground to maximum working height, enhancing productivity and operational flexibility.
The dual parallelogram lift design keeps the boom in the same vertical plan as it is extended or lowered. This allows the operator to move up and down a wall without the need to extend or retract the boom.
On top of that (or more precisely, beneath it) the Genie Z62/40 articulating boom has full-time four-wheel-drive (4WD) and active oscillating axles, allowing it to make light work of rough terrain and delivers gradeability of 45 per cent.
Lars would be impressed
All this excellent functionality adds up to a boom lift that delivers outstanding performance in many challenging environments. Most (if not all) will not involve molten rock, but Lars would recognise a kindred spirit.
The Genie Z62/40 articulating boom is particularly popular for use on construction sites. It has an excellent working envelope, and its exceptional up and over reach – 7.8 metres – makes the cherry picker highly productive in confined spaces.
The 2.44m basket has a 227kg lifting capacity, enough for two operatives, plus tools and materials. Zero tail swing, and minimal nose swing makes it the ideal aerial access platform to operate safely in an environment where multiple teams are working at the same time.
Boom safety designed in
The Genie Z62/40 booms available from Hird are also fitted with the Genie® Lift Guard™ Contact Alarm as standard. The electronic secondary guarding system alerts work colleagues that an operator may need help.
The system is triggered when an operator disconnects an activation cable located near the platform control panel.
When the breakaway cable is triggered, the actuator is pulled out of the switch socket, disabling the platform's lift and drive functions. The machine horn sounds, and lights flash, alerting others that assistance may be needed. These actions continue until the system is reset.
All obstacles overcome
Just like Lars, there is no working at height challenge Hird cannot help you overcome. So, hiring a Genie Z62/40 boom lift can be just the starting point.
We also offer IPAF-accredited operator training courses via our three training centres across the UK, or can supply a highly-trained and experienced operator for your working at height project.
For more information about our Product of the Month, the positively heroic Genie Z62/40, and our other cherry picker hire options, with smaller and larger machines available, call Hird today.
Email: [email protected]