The BoSS X3X-SP self-propelled micro scissor lift is our product of the month for July. We're always looking for new powered access hire equipment we know will give our clients the edge, and we think this mini scissor lift fits the bill.
We've invested in these low level access aerial working platforms because we want to give clients a full range of access equipment hire options.
The BoSS X3X-SP is a self-propelled micro scissor lift built by Youngman. It's had good success with its BoSS X2 and BoSS X3 scissor lifts, both of them push-around models.
A touch of power
So, it made sense for them to take things to the next level and produce a self-propelled version. Non-powered low level access scissor lifts make a great deal of sense.
They are quick to push into position, they are simple to operate, highly reliable and low cost. Because they are used for low-level projects, not so much time is taken when operating them manually.
That said, there is nothing like having full control at a touch of a power button. Which is where the BoSS X3X-SP self-propelled micro scissor lift wins. Especially where you might need to move frequently between multiple locations, this scissor lift comes into its own.
Scissor lift sense
The BoSS X3X-SP combines the benefits of non-powered low level access scissor lifts with the speed, flexibility and working efficiency of a powered access platform. So we could see how it made sense as a scissor lift hire option.
The machine is designed to be the tallest, slimmest and lightest self-propelled micro scissor lift of its kind. Youngman claims many class-leading features which will appeal to powered access hire customers.
Performance – at a glance
A safe working height of 5.14m (platform height 3.14m)
The scissor lift is only 760mm wide – so it fits through single doorways and into passenger lifts
It can be used both indoors and outdoors
The BoSS X3X-SP is highly-manoeuvrable – it can be turned within its own footprint of only 1.27m
It can also be driven at full height – at a maximum speed of 13.5m per minute
The machine can achieve 350 lifts and descents and 16.1km of driving, or a mix of both on a single charge
Platform length is 1.65m – including 0.4m extension
The BoSS X3X-SP weighs just 495kg so can be lifted on a standard tail lift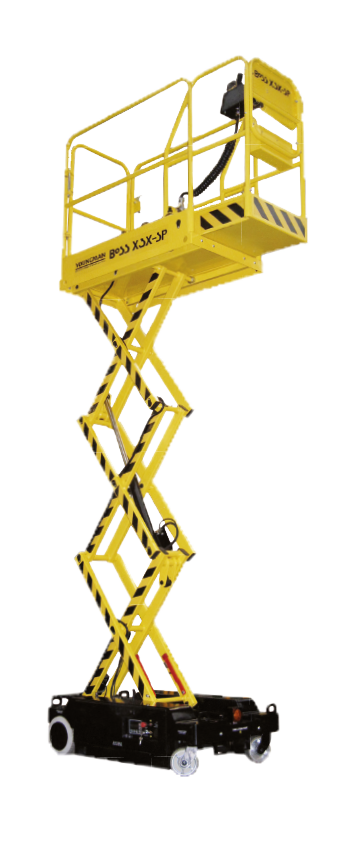 The low level scissor lift also has a good range of safety features. A tilt sensor and overload protection is fitted as standard. There is pothole protection activation during ascent, and emergency platform lowering.
Powered access applications
The BoSS X3X-SP self-propelled scissor lift is ideal for a range of applications, including facilities management maintenance, building inspection, machinery maintenance, construction finishing work, and lighting and electrical installation.
For all scissor lift hire requirements, including the very capable BoSS X3X-SP, call Hird. We offer powered access hire, mini crane hire, and glass lifting hire across the UK, through our three operational hubs.
We also provide IPAF-accredited working at height and powered access training courses. So you can be sure you and your teams are fully-confident you can safely get the most out of the excellent access platforms we provide.
Email: [email protected]