A mobile crane supplied by Hird Lifting has been used to remove a 30-metre mast from an ocean-going yacht to allow rigging to be replaced.
Hird provided the crane and operator service free of charge to support the CatZero charity which offers sailing opportunities to disadvantaged children, young people and families.
The charity's 22-metre yacht, CatZero, is based in Hull Docks, not far from Hird's headquarters.
CatZero skipper Danny Watson said: "The mast has to be removed and rewired once every 10 years, so we're grateful to the team at Hird for being able to help us.
"It means more money raise can be used to give sailing opportunities to children and young people, many of whom have their lives transformed by the experience."
Once the mast was lifted from the boat and placed on a wheeled cradle, Hird provided a forklift truck to push it into a maintenance shed.
Hird Director Carl Norfolk said: "We were delighted to be able to support CatZero given the excellent work they do for disadvantaged families, most of whom come from East Yorkshire."
Hird provides a mobile crane hire and contract lifting service across the UK, combining the use of all equipment needed to complete any lifting job, including pick and carry cranes, spider cranes, vacuum lifters and powered access machines.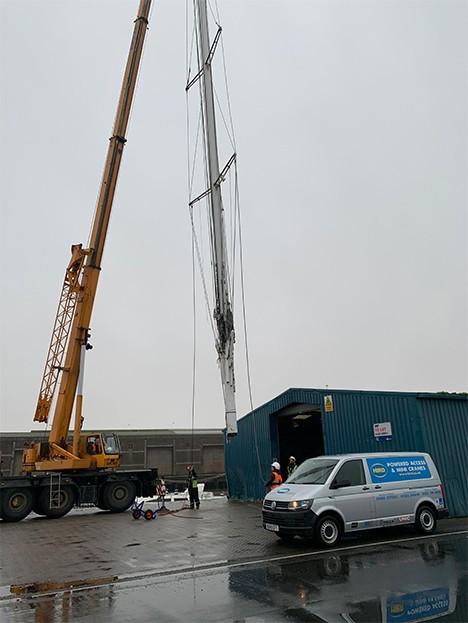 Find out more about CatZero's work and how to support it: www.catzero.org.
CatZero works with communities in Hull, Beverley, Goole, Grimsby, Immingham, Barton upon Humber and Scunthorpe, supporting people, including ex-forces personnel, in overcoming challenges that include physical and mental disability and illness and bereavement.
Email: [email protected]