Mini crane, glass lifting and powered access hire and sales specialist Hird has added five new trucks to its delivery fleet to meet growing customer demand and expansion of its operational network.
The new vehicles include three 18-tonne beavertail trucks, new to the company's fleet, for the easy delivery of compact glass lifting equipment and smaller plant.
Additional trucks were needed with the opening of Hird's fourth depot, in Halesowen, West Midlands in summer 2020. The business is also keeping up with growing demand for its services across the UK.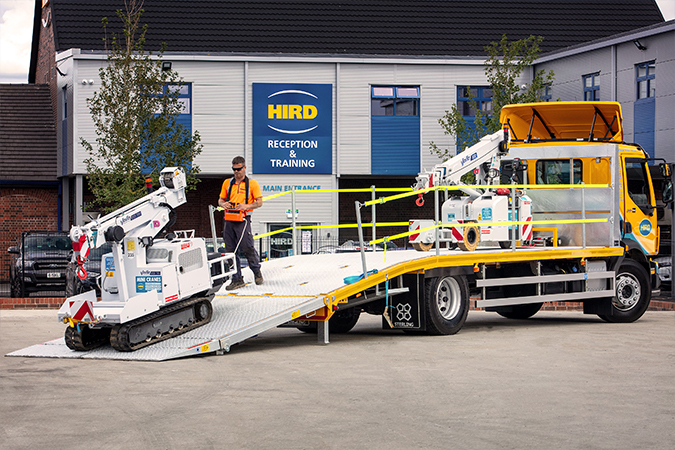 Hird Managing Director Phil Hird said: "Rapid and efficient fulfilment of customer needs is vital so it's important we have a large enough fleet and the right kind of vehicles to deliver and collect equipment.
"These new trucks have the latest, most efficient low-emission engines and fast loading and unloading systems, allowing us to operate in an optimal way at all times wherever we need to be."
The delivery vehicles include two 32-tonne Volvo FM460 8×2 trucks and three 18-tonne Volvo FM280 trucks, supplied by Sterling GP, in Stokesley, Teesside.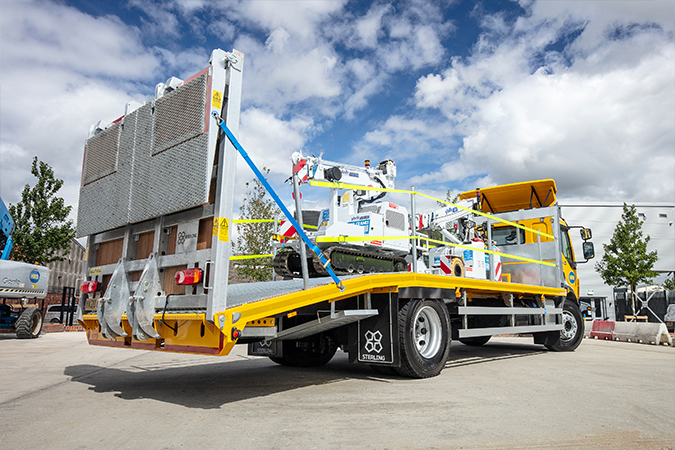 "The new 18-tonne trucks are important additions to our fleets, as they allow us to carry more equipment in one load, making our delivery and collection services more productive," says Phil Hird.
"That translates customers getting their machines precisely when and how they want them, which is what we always aim to achieve. It also reduces costs, which we can pass on to customers, and truck miles, reducing pollution and our carbon footprint.
"Maintaining a modern transport fleet also gives our drivers the best resources to do what is a challenging job while delivering the excellent customer service we all expect."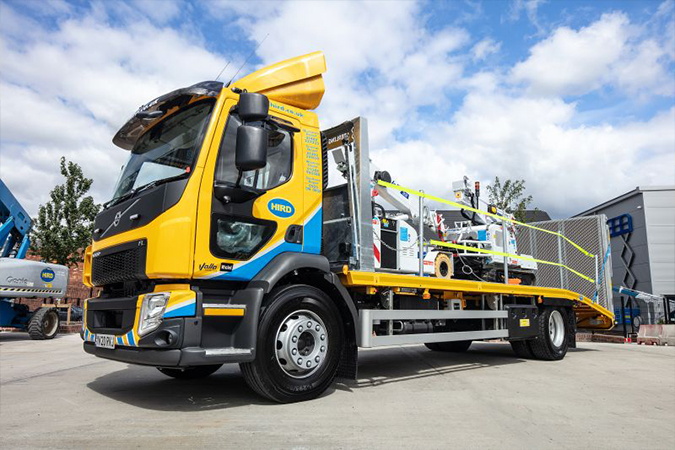 Hird's transport service holds FORS Silver accreditation. Its hire fleet has diversified significantly in recent years, with the addition of items like Winlet glazing robots and material movers, and a growing range of counterbalance floor cranes, like the Wienold GML800+.
The company also supplies a wide range of Valla pick and carry cranes, Maeda spider cranes and powered access equipment, including scissor lifts, boom lifts and spider platforms.
Its equipment sales service has also expanded, adding to the need for increased transport capacity.
Hird is an authorised dealer for Valla Cranes, Winlet and, most recently, Oil&Steel, which manufactures spider platforms and truck mount platforms.
Email: [email protected]