Lifting and powered access specialist Hird is at the forefront of a low-carbon crane hire revolution after taking delivery of Maeda's new all-electric spider crane.
The Maeda MC285-3 Eco is the Japanese mini crane manufacturer's first all-electric lithium battery crane.
Hird is determined to make sure its spider crane hire customers can be the first to enjoy the benefits of all-electric crane lifting – including zero carbon, zero fumes, and low-noise operation.
Sustainable lifting
Hird Director John Wilding said: "Electric mini cranes represent the future of lifting in this important sector. They boost sustainability and combat climate change, and they deliver significant operational advantages.
"We will be growing our electric spider crane fleet to meet what we expect to be increasing demand for these exceptional mini cranes that provide all the advantages of clean lifting with no loss of power or capability."
The Maeda MC285-3 Eco tracked spider crane is fitted with High performance lithium-ion battery power provides enough power for a working shift with additional charging whilst you work, which means it is more than capable of completing a day's lifting.
Lightweight lithium
The mini crane can continue to be operated while the batteries are being recharged, using standard 110v 16amp supply.
The spider crane has a maximum safe working load (SWL) of 2.82 tonnes and a maximum working height of 8.7m.
Despite being fitted with a lithium battery pack, the mini crane still only weighs 1995kg, so can be operated across low load-bearing and sensitive ground and floors.
The Maeda MC285-3 Eco extends the flexibility of mini crane lifting as it can be operated for both indoor and external lifting, a capability that is in increasing demand on construction sites and for building maintenance.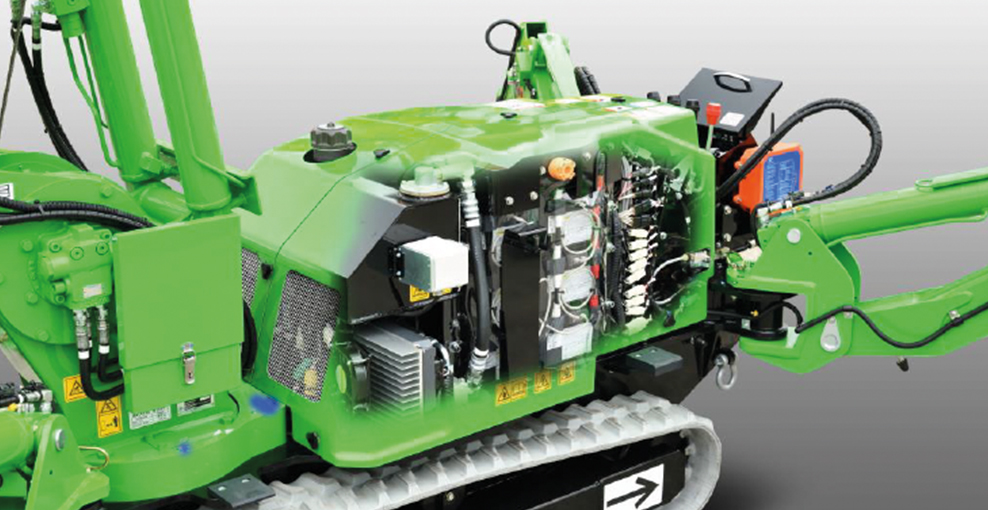 Multiple applications
With this in mind, the mini crane is fitted with non-marking tracks as standard.
These attributes also make the electric crawler crane perfect for lifting in ultra-clean environments, such as pharmaceutical, food and aerospace manufacturing environments.
The environmentally-friendly spider crane also has Maeda's new digital operating system, with a 7-inch full-colour digital screen and digital controls, including a remote control option for safe and precise lifting.
The Maeda MC285-3 Eco mini crane is ideal for steel erection, glass lifting, sculpture installation, factory maintenance, and machinery installation, for example the fitting of air conditioning, filtration and heating units.
Electric crane options
Find out more about electric crane hire from Hird, either with electric spider cranes or Valla electric pick and carry cranes.
Hird can also carry out contract lifts and provides spider crane training and A66 compact crane training at its four operational centres across the UK.
Email: [email protected]