Lifting and powered access specialist Hird has expanded its mini crane rental fleet with the addition of two new UNIC 706 spider cranes.
The Hull-based company has invested in the larger mini cranes due to growing demands on its mini crane hire service.
Hird Managing Director Phil Hird said: "We're determined to make sure our clients have access to the latest lifting equipment.
"Demand for mini cranes is increasing in the UK, as more contractors realise their value in delivering cost-effective, safe lifting solutions."
The UNIC 706 has a maximum lift capacity of 6 tonnes at three metres. With its self-stowing fly jib deployed, its maximum lifting height is 22.7 metres.

Phil Hird added: "In the glazing market, glass installers are looking to install ever larger sheets of glass, so need bigger mini cranes to do this."
"Our investment strategy is designed to make sure we remain leaders in key lifting sectors, and the investment in UNIC 706s reflects that approach."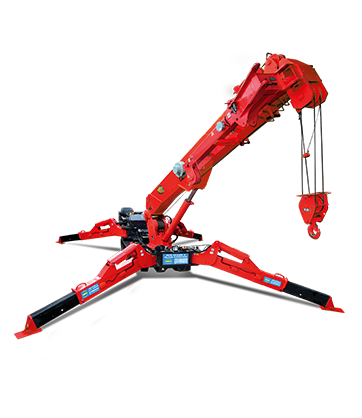 As well as glass lifting, other applications Hird expects the 706s to be in demand for include machinery lifting, cladding installation and steel erection.
The tracked spider cranes are ideal for covering rough terrain and operating on uneven ground, yet are compact enough to be taken through standard double doors.

Hird provides a national pick and carry crane and spider crane rental service from three operational centres covering the southern, central and northern regions of the UK.
Hird can also provide qualified mini crane operators experienced in carrying out a range of lifting projects, plus Mini Crane CPCS training.
For more information, contact Hird on 01482 227333 or [email protected]