Equipment supplied by Hird Ltd has been used to complete the most ambitious ever DIY SOS challenge on behalf of the community affected by the Grenfell Tower fire.
Hird responded instantly to a call for help from the BBC DIY SOS team, and had mini cranes on site in 48 hours to help build a youth boxing gym and a community centre less than 800m from the tower in West London.
John Wilding, Hird Director, said: "We knew straight away we wanted to do all we could to help. It was clear from the programmes broadcast about the work that the new facilities will be a great help to the community."
John responded to a tweet from BBC producers sent on April 11 2018, telling them the team at Hird's southern operational hub in Redhill, Surrey, was ready to help.
The following day, Hird Crane Sales and After Sales Manager, Carl Cooper, visited the site to scope what lifting equipment was needed, and the machines started arriving on April 13.
During the 96-day build programme, Hird supplied a Maeda MC405 spider crane, two Maeda MC285 spider cranes, four Genie SLA-20 material lifts, a Woods Powr-Grip MRT4 vacuum lifter, and a GML 800+ counterbalance floor crane.
The machines were used for a variety of tasks, including steel erection, glass installation, and curtain wall installation.

Hird also arranged for three crane operators to work on the site at different times during construction. As with the many other contractors who supported the DIY SOS: Grenfell programme, all services were provide free-of-charge.
The Duke of Cambridge visited the site under the A40 in North Kensington during the building work to support the DIY SOS team and meet members of the Grenfell community affected by the fire on June 14 2017.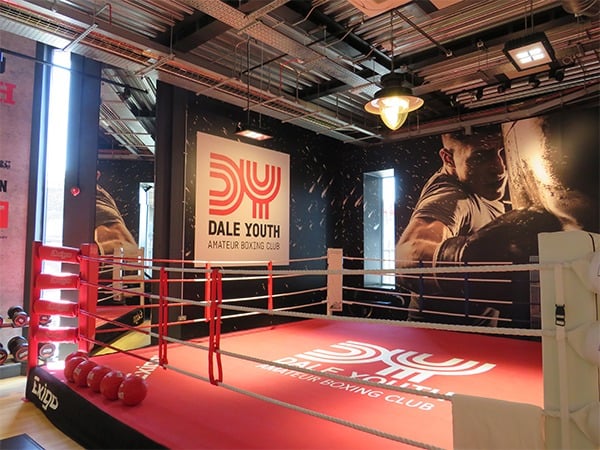 The Dale Boxing Gym had only just relocated to its new home on the second floor of Grenfell Tower when the fire broke out, so it was seen as a vital facility to replace.
The new gym has as space for 50 local youngsters to train. The community centre has additional space for a wide variety of uses by local groups. Costs associated with the project were paid for with over £2million raised in voluntary donations.
DIY SOS: Grenfell, presented by Nick Knowles, was broadcast in two episodes in September 2018, and features a grand opening of the gym, attended by Carl Cooper.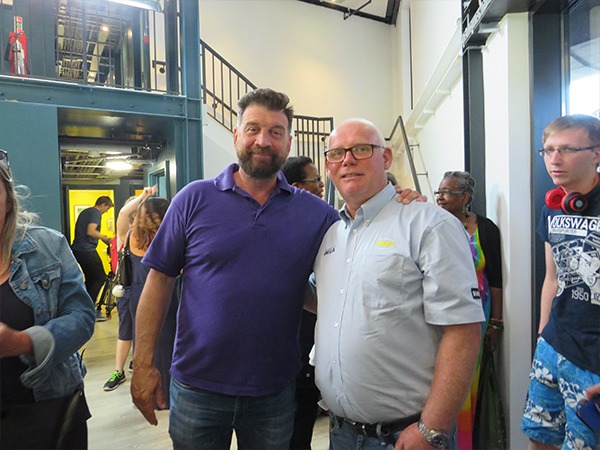 He said: "It was a very emotional moment, for everyone who was there. There were a lot of people there who had lost friends in the fire, and some who had lost family. Everyone at Hird is very glad we could help in some way."
Hird specialises in providing a wide range of lifting and access equipment and accessories for hire, including pick and carry cranes, spider cranes, material hoists, cherry pickers, and scissor lifts.
Services are provided nationally via three regional operational hubs.
Email: [email protected]